Main robot research field
KIRO pursues selection and concentration for strategic securement of key technology for making robots. Based on the government's core technology developing vision and researchers' R&D competence, KIRO selected four research category to procure competitiveness in the world: hydrospace robots, medical robots, working support robots, and cultural robots.
Main robot research field
The research field of core robots: developing robot research platforms for various commercialization of four categorizations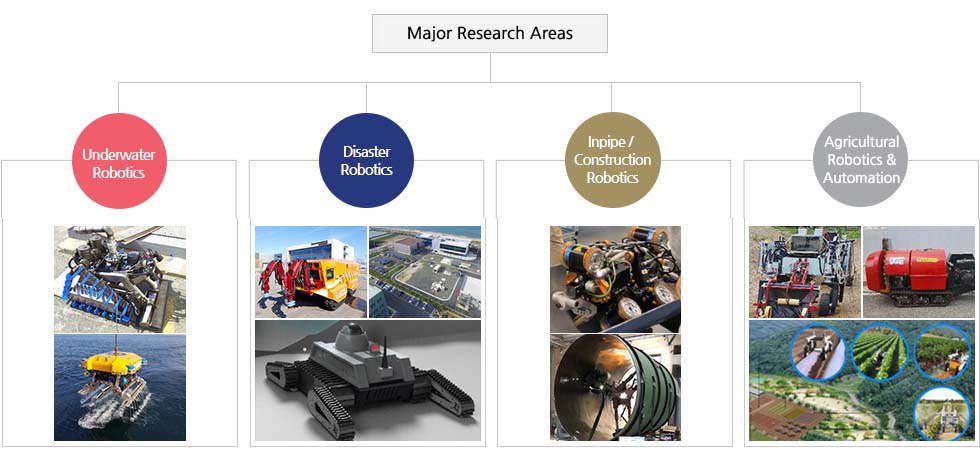 Research development goals and strategy
The researchers aim to secure competitiveness of research development in the world market and domestic robot R&D's differentiation and practicality based on the three research areas - industrialization, application, and self-based technology.
To achieve this, they, specifically, play a bridge role with practicality technology researches in the industry which pursues commercialization with university/affiliated research institutes that develop basic and applied technology.
Practicality
Differentiation